Keep Me Signed in
When you check "Keep me signed in" your password is remembered for 1 year when signing in from the same device and browser. For security purposes, you will be asked to enter your password when:
Using different device or browser
Adding or editing Credit Cards
Adding new Gift Cards
Adding or editing Shipping Address
After clearing cookies/cache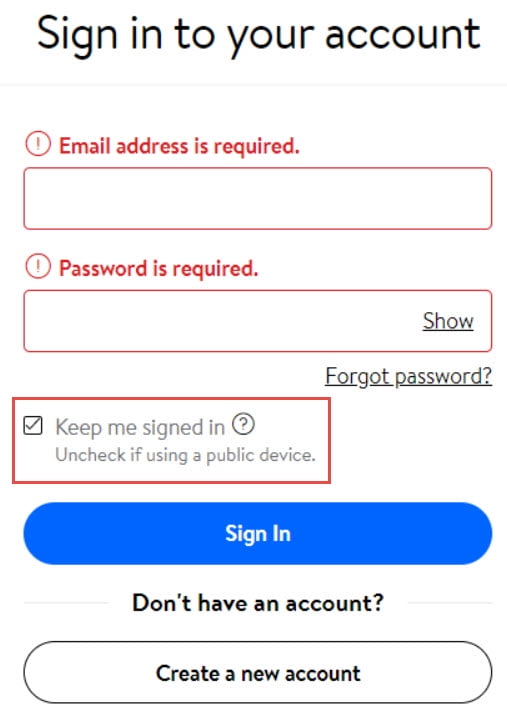 Was this answer helpful?
Thank you for helping us improve the Help Center.