Contact a Walmart Marketplace Seller
Our partnership with our Marketplace Sellers lets us bring you millions more products, along with more brands and more selection. We'll be adding new Marketplace Sellers all the time, bringing you lots more choices.
How do I communicate with a Marketplace Seller
After you make a purchase, you can initiate contact with the Marketplace Seller from the Your Account.
Go to Your Account
Locate the order with the item you want to write to the Marketplace Seller about
Select

See details

(next to Order # and Date)
On the Order Details page, select the

Contact Seller

link
OR

If you checked out as a "guest":
Select the Account icon on the top right corner of the Walmart.com home page and select

Track Orders

from the menu
Enter the email address used to place the order and the last 6 digits of the order number. Then select View

Order Status

On the Order Details page, select the

Contact Seller

link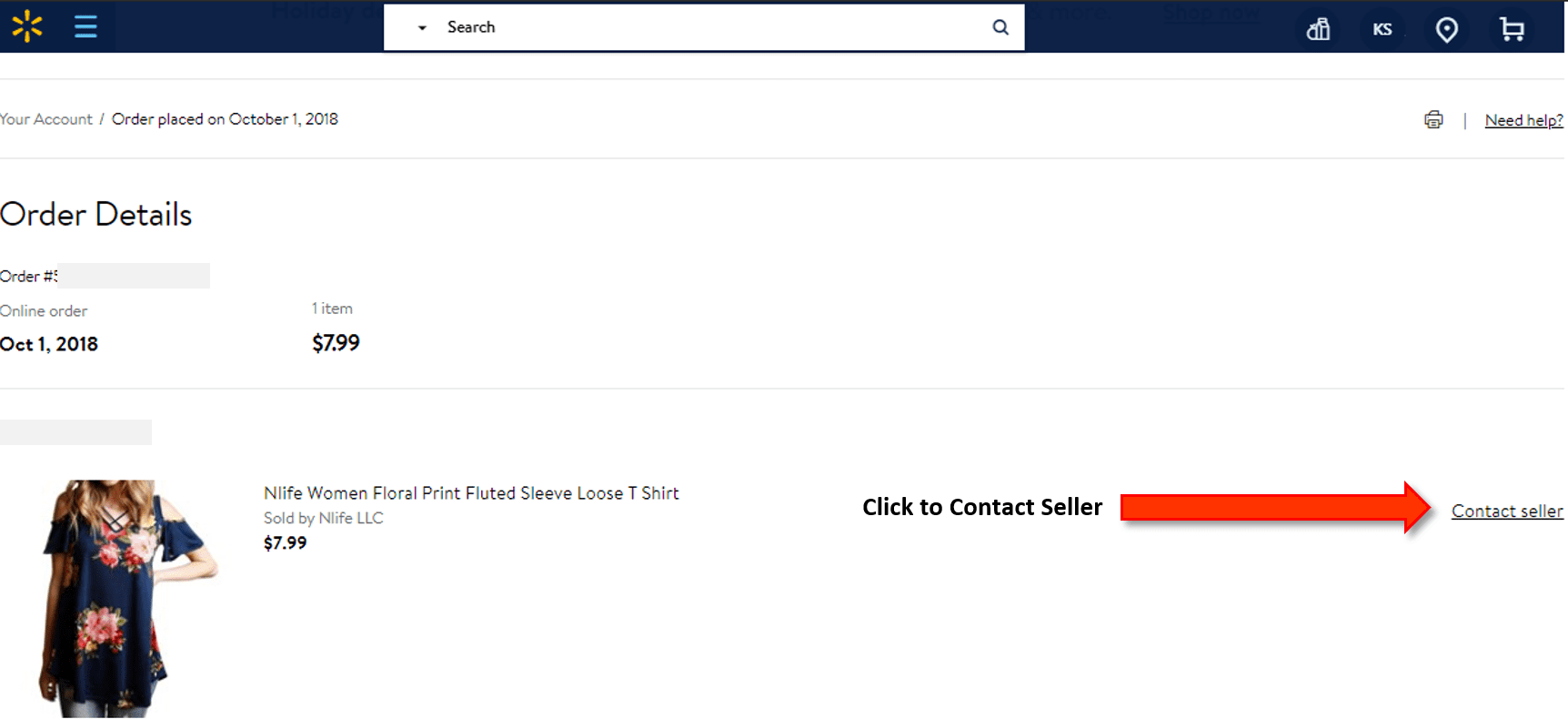 Through this link you will be able to communicate directly with the seller to answer your questions or resolve any issues
Walmart requires sellers to respond to customer emails within

1 business day

of receiving the message
Walmart will keep a copy of each email sent and received and we may review them to resolve disputes, improve customer experience and assess seller performance
Benefits of the Customer Communications Platform
The Customer Communications Platform is designed to improve the overall customer experience:
Allows you to see emails sent and received through your own personal email system (such as Outlook, Hotmail, Gmail, etc.)
Direct communication with sellers helps reduce disputes and claims
By using the Customer Communication platform, both you and sellers communicate with each other via encrypted e-mail addresses. For example, if you want to contact a seller, the service will assign an encrypted alias instead of displaying the seller's real e-mail address. E-mails are routed to the seller via this encrypted alias
The service masks private email addresses, to help increase the security of customer-seller communication